FREE Sparkling Ice, AND Save 20% On Bananas!!!
There is a new freebie available for SavingStar, as well as their Healthy Offer of the week!!! Make sure to add both of these to your SavingStar account before you go shopping. Click the images below to get yours: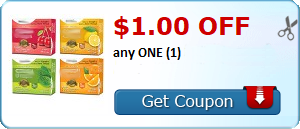 ***Don't forget that your banana offer should have a $0.20 ibotta offer, as well as a $0.25 checkout51 offer too!!